Authentic Buellton V-Neck (Women's) – Made from 100% cotton with a semi-fitted contoured silhouette.
Features:
100% combed ring-spun cotton
Side-seamed
Double-needle stitching on sleeves and bottom hem
Check out our entire Authentic Buellton Collection.
Order your Authentic Buellton V-Neck today!!
We absolutely love RVing in Buellton.  Our favorite place to stay is at the Flying Flags RV Resort & Campground.  We think you'll like staying there too.
Do you like Pea Soup??  If you do, be sure to stop at Pea Soup Andersen's where they serve over 2 million bowls of pea soup a year!!
HISTORY OF BUELLTON, CALIFORNIA
The City of Buellton was incorporated on February 1, 1992.  It is named after R.T. Buell who was born in Essex, Vermont on November 12, 1827.  Reports of the discovery of gold in California in 1853 is what originally convinced R.T. to head west and seek his fortune.  As the story goes, he arrived in San Francisco with just 54 cents in his pocket!!  So, it could only get better from there.  Those were hard working days for R.T. and all others who headed west.  For more information about this beautiful City CLICK HERE.  Order your Authentic Buellton V-Neck today!!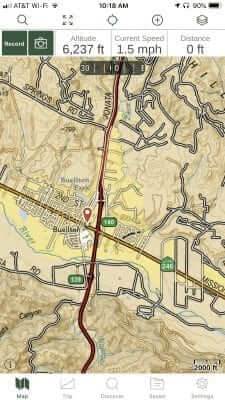 (Authentic Buellton V-Neck (Women's) artwork by Graphic Artist, Patrick Scullin.)