RV LED Camp Locator
Our 12V RV LED Camp Locator w/remote by Pyramid will certainly be the talk around your campsite.  Your friends are sure to be dazzled with due to over 300 light patterns!!  Leave it in demo mode to preview all programs or select your favorite.  Above all you're in command because of it's easy to use remote control.  Finally, your campsite is easily located due to the super bright LEDs!
Our RV LED Camp Locator is easily installed on the end of our RV Flag Pole (Deluxe 22-foot, 2 flag) too.  You can string the 12V wires externally or internally along the pole.  This locator comes with plenty of wire to span the entire length of the flag pole with extra to spare for connecting to your power source.  No extra wire needed.  Simply connect to your 12 Volt DC system.
More information and demo videos below:
You won't believe how bright this RV LED Camp Locator is.  You can see it for miles away at night.  It's a super cool conversation piece too.  With 300 light patterns, you are sure to fine more than one favorite setting.  Or leave it in auto mode and it will cycle through each one for hours of fun.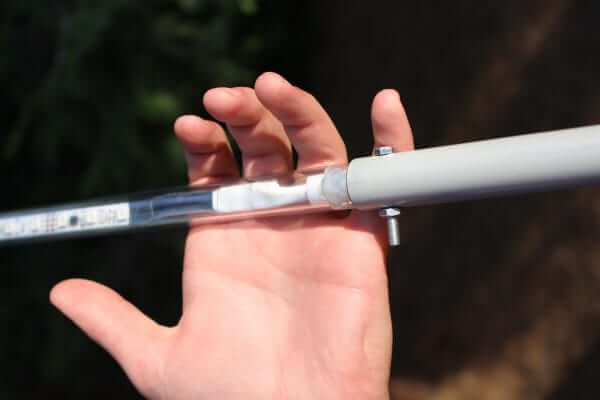 If you're wanting a cleaner looking flagpole with now external wires, watch this video of Aaron.  He explains how you can modify your LED Camp Locator so that the wires can run inside your fiberglass flagpole.  It's not too hard to do and you will love the end result.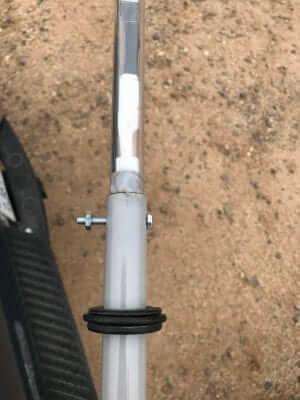 Standard set up is easy.  Watch Aaron show you how to install this package in just a few minutes.