This RV Flag Pole (Deluxe 22-foot, 2 flag) is a terrific addition to any RV, Trailer, or 5th Wheel.  Proudly fly your favorite flags!  Get noticed by other campers and find your rig quickly.  Consider our Ultimate LED Camp Locator Package that includes a LED Camp Locator, mount, and USA Flag!  We have several demo videos to see on our YouTube Channel.
Pole dimensions: Base OD 1-7/8″, Tip ID 3/4″, Length approx 46 inches
This Kit Includes:
22 ft Heavy Duty Fiberglass Telescopic Flagpole (Collapses down to 48 inches)
4 Rings for up too 2 Flags (Flags not included)
3 Locking Pins for Flagpole (bottom 3 pole sections standard)
Plastic/Silver Ball/Topper
Carry Bag
Does NOT include a mount.  To see our mounts, CLICK HERE.  To see Package Deals, CLICK HERE.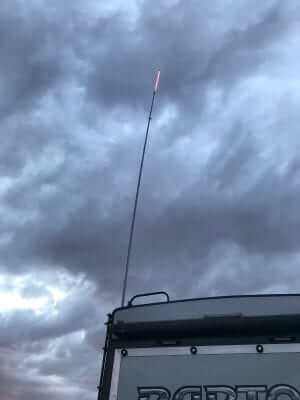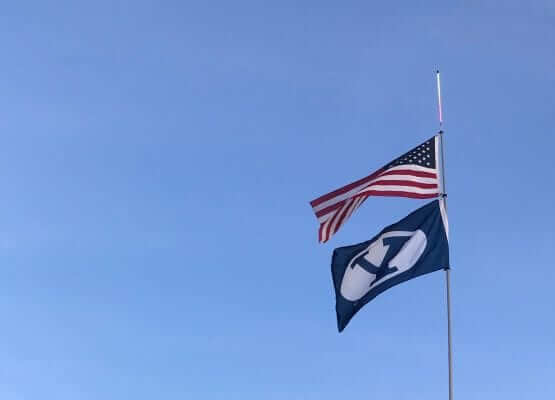 Note* If you're an Amateur Radio Operator, this flagpole also works great for antennas too!
Do you tailgate at the game?  You can fly your team's flag on this pole with our tire mount.  It's easy!!
Order your very own RV Flag Pole today!!  You can also save quite a bit of money when purchasing a complete kit.  We have packages for each of our mounts.  Hitch, Ladder, Ramp, and Tire Mounts.  What are you waiting for??  You'll love this pole!!